By Molly Sorge
Photography courtesy of Jump Media LLC
Fence design has come a long way from the days of white rails and brush boxes — look in the ring during the Washington International Horse Show on Oct. 23-28 and you'll see amazing works of artistry set up for the horses to jump. They're not just obstacles — they're works of art.

[Some jumps have "light poles" instead of traditional standards.]
[Other jumps are beautifully themed, like this Koi fish one.]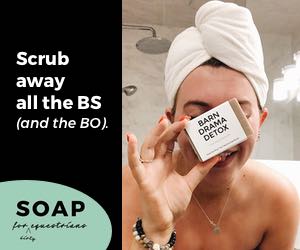 [This jump is made with real cupcakes from Georgetown Cupcakes!]
Fuzzy Mayo has built most of the jumps for WIHS in recent years, with Brody Robertson and LJ Enterprises also constructing various designs. Some jumps, such as the Buck Breast Cancer and TAPS jumps, depict charities that the WIHS benefits.

[The Buck Breast Cancer jump at the WIHS.]
Since October is Breast Cancer Awareness month, WIHS hosts the Buck Breast Cancer Benefit on Thursday, Oct. 25, to benefit Capital Breast Care Center. Each time a jumper rider clears the Buck Breast Cancer jump on course, a donation goes to Capital Breast Care Center.

[Tragedy Assistance Program for Survivors is a longtime charity partner. Here's a patriotic themed jump from recent years.]
Friday night, Oct. 26, at WIHS is Military Night, presented by Caterpillar, Inc., and benefits the Tragedy Assistance Program for Survivors (TAPS), the show's official military charity since 2010. The TAPS jump is set up as part of the $50,000 International Jumper Speed Final course, and each time the TAPS jump is cleared, a donation is made to the organization.

[The Washington Capitals NHL team won the Stanley Cup this year. This jump will make its debut at WIHS this year, which is held in the arena where the Capitals play.]
This year, a special jump was built to commemorate the 2018 Stanley Cup champion Washington Capitals ice hockey team, who play their home games at Capital One Arena. David Lauinger designed, built and donated the jump that will not only feature on one of the jumper courses during WIHS, but also is an item up for bid in the silent auction.