Ontario's fourteen-year-old dressage rider Ava MacCoubrey qualified for the FEI Junior competition aboard Pablo, owned by Lori Bell, but thought the long trip to Colorado would put a strain on her 19-year-old partner but instead of staying home, she decided to come groom for Region 1's Nick Hansen. A true example of sportsmanship, we chatted with Ava at the end of a very exciting day to find out more.

About NAJYRC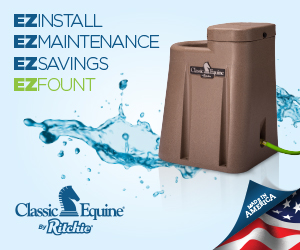 We qualified for the Ontario Team juniors but I decided not to bring him because it's such a long trip and if we didn't have the horses, none of us would be here so I rather keep him safe, and healthy and happy. I'm grooming for a Young Rider from Region 1, Nick Hansen. We had the team competition today, and it went very well. We won the gold medal and Nick was first with a 72. The horse was great and we're very happy. It was so exciting [to win]. When we heard the score, I just started crying. Everyone was screaming, it was so much fun.
About Nick
I've known Nick for a year but it feels like longer, he's such an easy person to get along with. He's awesome, he's like my brother. He trains very hard, he's very dedicated. He loves the sport, loves the horses.
About Nick's horse Ritter Benno
He's fifteen years old. Nick has had him for about 3.5 years. They got him from Lendon Gray [donated from her program]. They started out at 2nd level and [Nick] trained him all the way here. Now, he's schooling some the Grand Prix. He's just an awesome, bubbly, fun horse. He loves attention. If we don't pay attention to him, he gets very upset. He will eat anything – he eats french fries, anything you give him he'll eat. He's just a very fun horse.
Full interview here: