The waiting list for many of the divisions at The Event at Rebecca Farm is often filled to the brim the day after entries open, so it's a scramble to get your paperwork in order to submit your entry in time. For 16-year-old Jason Roy, a working student at Flying Tail Farms in Gilroy, California, the wait list kept him on his toes until the midnight hour. The first on the wait list for the Novice Three-Day, Jason waited until the final hour and was then informed that he'd instead be keeping his double entry in the Junior Novice division rather than contest the Three-Day. In true positive thinking fashion, Jason turned his lemons into lemonade and put his best foot forward to make the best of his weekend in Kalispell, Mt.
"I was pretty bummed after I found out I wouldn't make it into the Three-Day, but I was happy to be able to compete," Roy said. "I went in with a mix of disappointment, relief and nerves. But at the end of the day, I have a healthy, happy horse which is the most important and just being able to compete at such a prestigious event is exciting for me."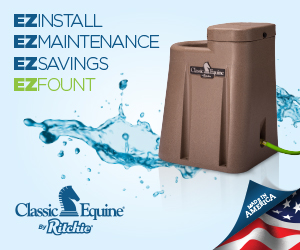 Roy leases The Sundance Kid, a Quarter Horse/Arabian cross owned by Katie Dillon who was rescued off of a slaughter truck when he was younger and has since competed through Training Level eventing. In order to prepare for a possible entry into the Novice Three-Day in Montana, Roy put a lot of focus on fitness for "Sunny", implementing a lot of
conditioning work into their normal routine as well as practicing their dressage test.
Even though the week didn't kick off in the most ideal fashion, for Roy this is all about the experience and the learning. "I know there will be more Three-Days in our future, so in the meantime I will just keep working on being competitive and enjoying the process," he said.
Roy has set his sights on the Training Three-Day at Galway Downs in Temecula, Ca. this fall as his next big goal with The Sundance Kid. As for the rest of his competition week in Montana, he says he's just enjoying soaking in the Big Sky scenery and enjoying the experience, no matter what.