For Young Rider Sophie Click, horses are a way of life. After virtually growing up on the back of a horse, Sophie progressed to pursue her eventing goals and now has three completions at the National Junior and Young Rider Championships under her belt.
Growing up, Click started out training with Joanna Fowler, who has started many now-upper level riders in their careers. It was with Joanna that Sophie really cultivated her eventing addiction. "I have been riding since around age four and jumping, but I've been eventing ever since I can remember," Click said.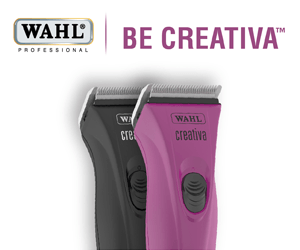 Now 18, Click is chasing her dreams on the backs of her two horses, Hot Wheels and Fernhill Rising. She brought both horses to compete at NAJYRC in Kalispell, Montana this year, finishing in the top 8 in the CICOY2*.
Having two horses with distinctly different personalities has taught Click numerous lessons on horsemanship and adapting to various styles of riding. "I've come to like a forward, bold style of jumping, which both horses have, but on the flat they are like yin and yang," she explained. "(Fernhill Rising) has really helped me be more correct on the flat because this is what he was bred to do, where (Hot Wheels) is a Thoroughbred/Paint, so it's more difficult for him to be correct."
Click now trains with John Camlin and Lexi Lind, both of which have really helped her improve and become a more effective rider. Now, she is anticipating a move up to Advanced with Hot Wheels, with whom she has been partnered for longer than Fernhill Rising.
"He loves to jump and he lives for cross country," she said of Hot Wheels, or "Wheels". "I don't think anyone really expected him to go two-star, but I really don't think there is anything that can stop him."
As a young rider, there is much to juggle between riding, school and planning out the future, but Click has learned the importance of work ethic and securing a future for herself. To that end, she plans to attend Washington State University in the fall, potentially to study criminology.
"I certainly think that horses will always be a part of my life," she said. "I don't think I will ever stop riding or competing. I have two amazing horses right now and I'm excited for our future. But I'd like to have my degree because I want to be able to support that future."
For now, Click is enjoying the remainder of her summer vacation with her two main men, spending days at the barn caring for them and strengthening their bond. "This sport and this community are really important to me, and I really enjoy taking care of my horses," she said. "It's very hands on and I have really learned a lot from all of the time I have spent in the barn."