Charles L. Pinnell (Chuck) has been handcrafting leather goods with his company, Pinnell Custom Leather, since 1974. The family-owned business produces chaps, half chaps, leather belts and bags, all in their own workshop in Crozet, Virginia. He told us about his beginnings and special memories created along the way.

---
How it all began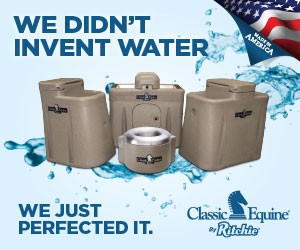 The first leatherwork I did was in Colorado in a moccasin shop. Then I moved back to Virginia and worked in colonial Williamsburg in a harness shop. That's what got me into the equestrian run of the business and have gone on from there. I'm pretty much self-taught on the chaps and half chaps but the bulk of the saddle work was in Colonial Williamsburg.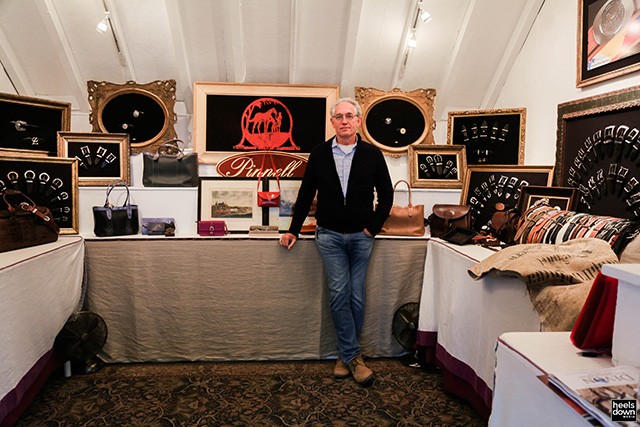 Special items

These pieces are individually crafted for the person and their needs and the individual fit for the person's build. They're all custom. We also make bags, belts, we make anything out of leather or sterling silver we can fabricate. There are 5 people that work in the shop and it's a family-owned business. Everything is made in Virginia, from scratch.
Pride in his craft

It's really rewarding when people come in and they've had something for years, and the fulfillment that they have to wear it. It's just an honor to be in so many people's lives with the product that you make. The stories that are told over the years is just amazing about what the product has done for the people's lives.
My favourite memory was right here in this booth. A gentleman came up, he had a gold belt buckle, this was at the Devon Horse Show. He showed at Devon for 60 years and he had a gold belt buckle that he had won and he wanted a belt made for the buckle. So we made the deal and then he said "How old do you think I am?" I wouldn't answer the question and he said he was 103 years old. That was the most memorable, neatest sale. It was right here.
And any top rider?
Golly, I've done them all. They're all nice. We've done a lot of Hollywood celebrities, and Jacqueline Onassis. She got half chaps and belts and I've repaired her saddles. It's amazing everyone we've done work for over the years.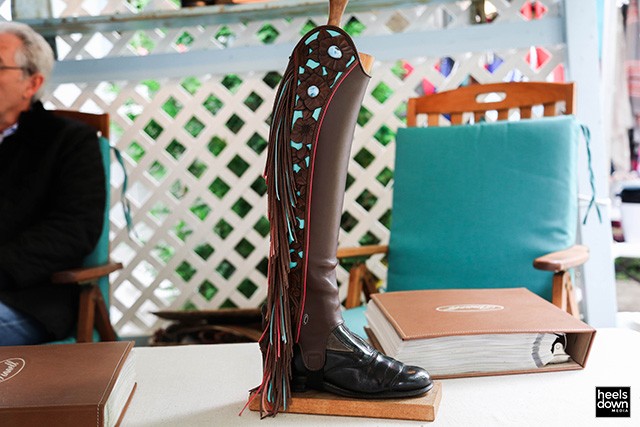 How the industry has changed
When I started, there were no Chinese imports on chaps or half chaps. The import market has changed the make up of the chap industry anyway. Mass marketing has made you change your business or make you go out of business.
A return to those special custom pieces
In the past year, it's amazing. People are coming back to a product, the chaps. The full chaps have made an absolute comeback.
The equestrian industry
The shows are definitely getting bigger and for the vendors it's harder to make it at the show because there are so many vendors. The pie is getting cut up and getting smaller, so it's more difficult. We have a stand at the Winter Equestrian Festival, the Devon Horse Show, and the Deep Run Horse Show in Virginia.
---
Find them online at pinellcustomleather.com. The company ships worldwide.