From January to April, the Winter Equestrian Festival (WEF) in Wellington, Fla. is home to the best horses and riders in the world. It is the largest hunter/jumper circuit in the country, with over 6,000 horses competing over the twelve weeks. More than $8 million in prize money is awarded. If you take a walk around the Palm Beach International Equestrian Center, you will see top professionals, Olympic medalists and celebrities – but there are also plenty of 'normal folks'. Let us introduce you to some cool people of WEF:
Jean Grimaldi and Savannah, WEF Boutique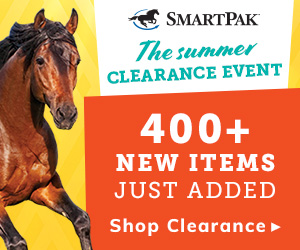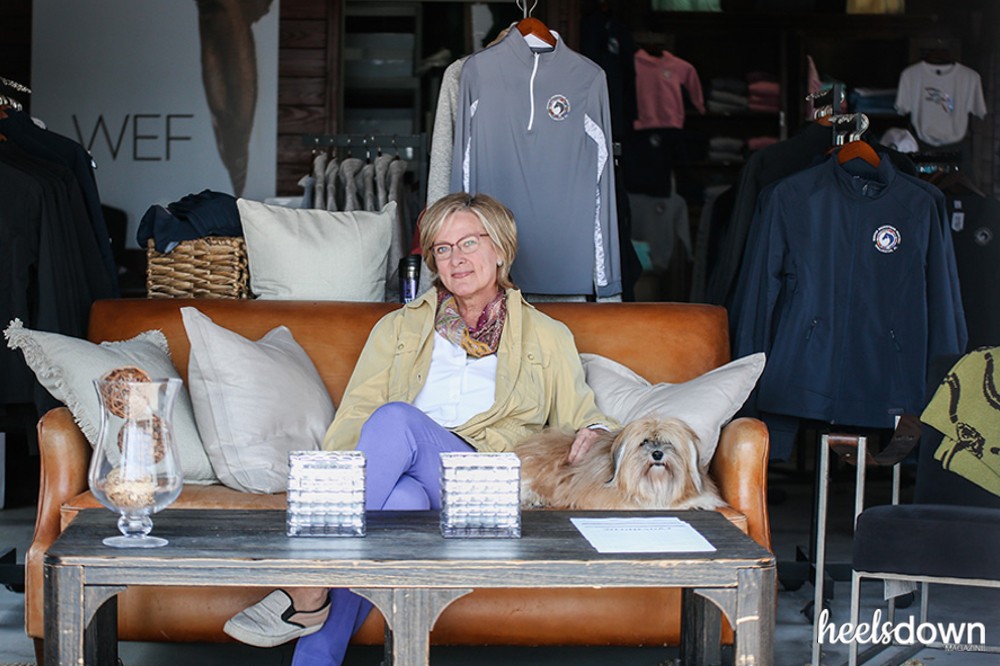 "It's my first year working at the WEF boutique. Last year I worked at the International Club. I just love it, I've been coming and showing with my daughters for the last twenty years. There's something about the horse industry. I have a lot of friends, and there's nothing more beautiful than the horses and the animals.
My dog, Savanna Banana from Havana, is a six-year-old Havanese. She comes to work a couple of times a week and loves to be pet and greeted by people".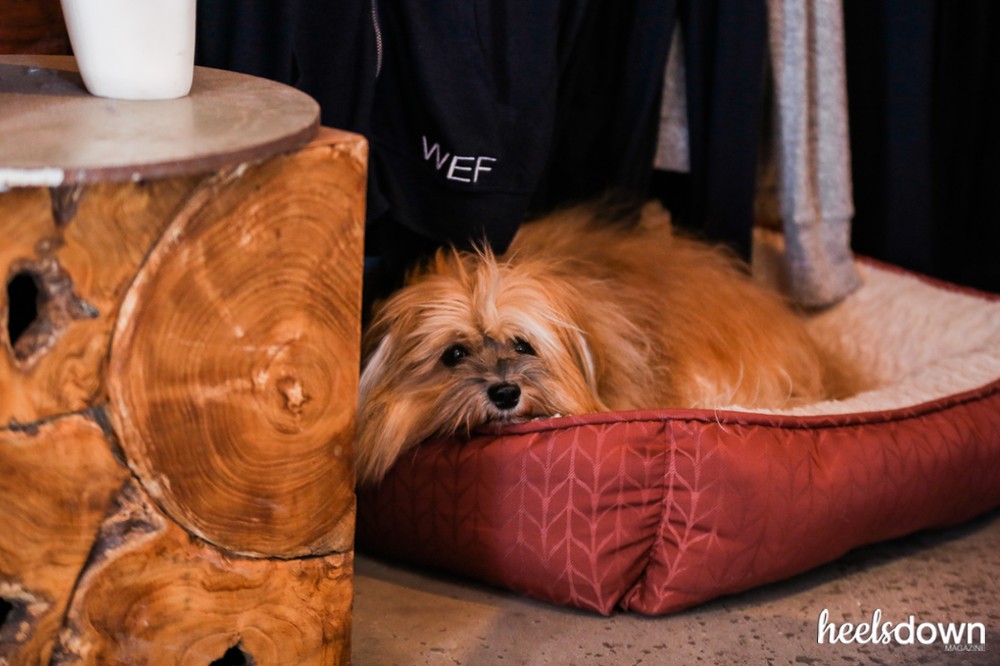 ---
Max Feldman, farrier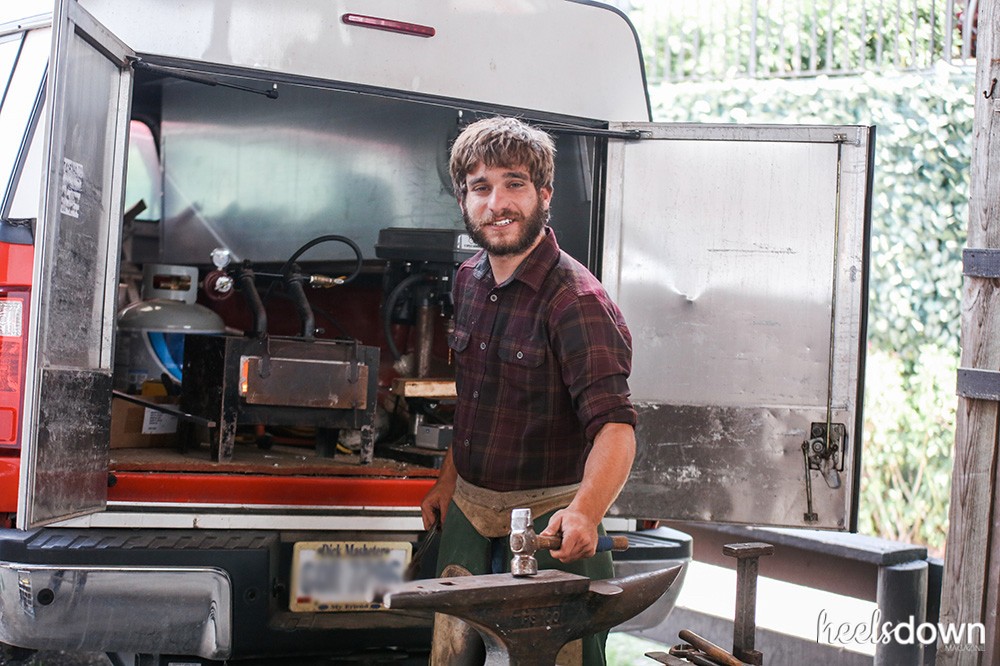 "I'm the farrier here. I've been coming for the last five seasons working for Tony Bucci. We're the on-call farriers for the show. I like the weather that comes around with travelling around the show circuit. There's nothing else I rather do but the horses. The shoeing is just the coolest thing in the world."
---
Emily Riden and Pumba, public relations account manager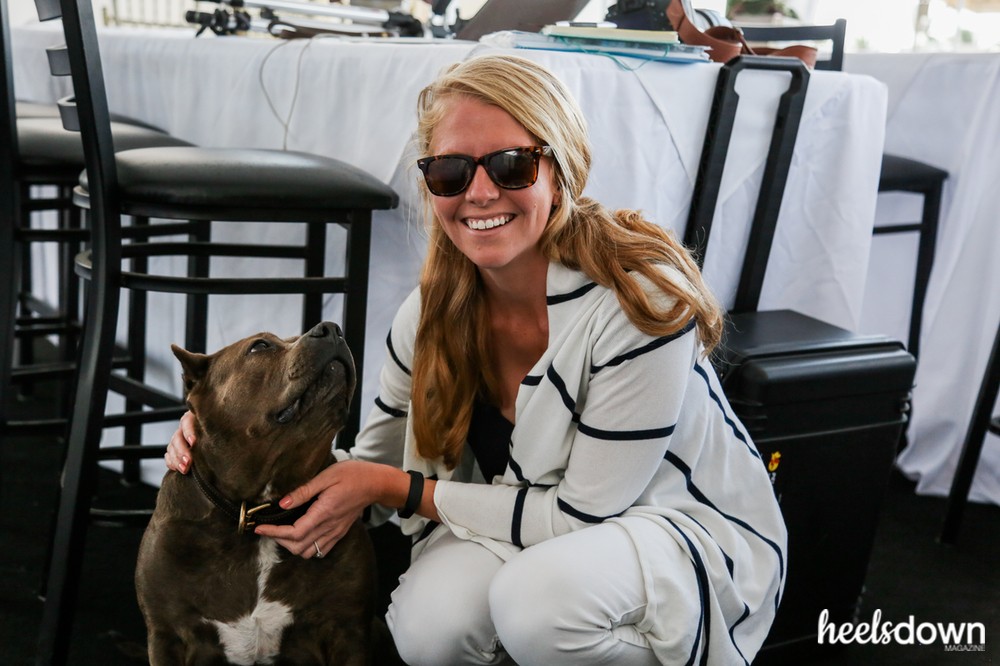 "I have been working in equestrian public relations for six years now. This is my sixth WEF season. I work for Jump Media, for Jennifer Wood and Jennifer Ward. I get to work out of the press room every Wednesday through Sunday. It's so neat to simply sit in the media center, look out and be able to watch the best show jumpers in the world. And I get to bring my dog to work every day.
Pumba was at Palm Beach County Animal Care Control, which is the pound here. There was a Palm Beach foster dog project which had her for a foster. I had lost my dog a couple of months before that and thought 'I'm not ready for a new dog but it would be cool to foster one.' And this sounds really bad but since she's a pit bull, and I'm not a pit bull person, I thought it was great because I wouldn't want to keep her. It's awful to admit but I thought: 'I won't get suckered into adopting her.' A month into it, I couldn't give her up! She is deaf and blind in her left eye. To the point where it was causing pain so we had to take the eye out. She's the sweetest dog and loves to come to the horse show every day."
---
Jen Brandon, painter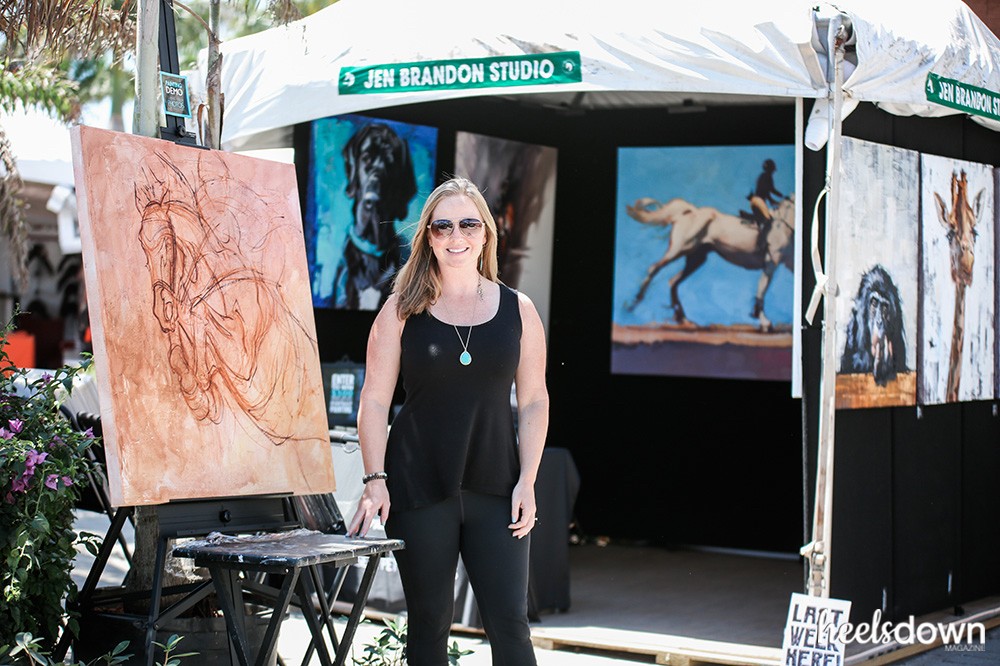 "This is one of my favorite venues. The weather is beautiful and the light for photographing and painting is fantastic.
I've been painting at WEF for four years. I have my exhibit here. They're all custom oil paintings. I get to connect with clients, and each year I pick someone that I do a live painting demo for. This year Erin Walker is the rider selected for the live demo.
What's new this year? I have a giraffe."
---
Brooke Giacin, rider and photographer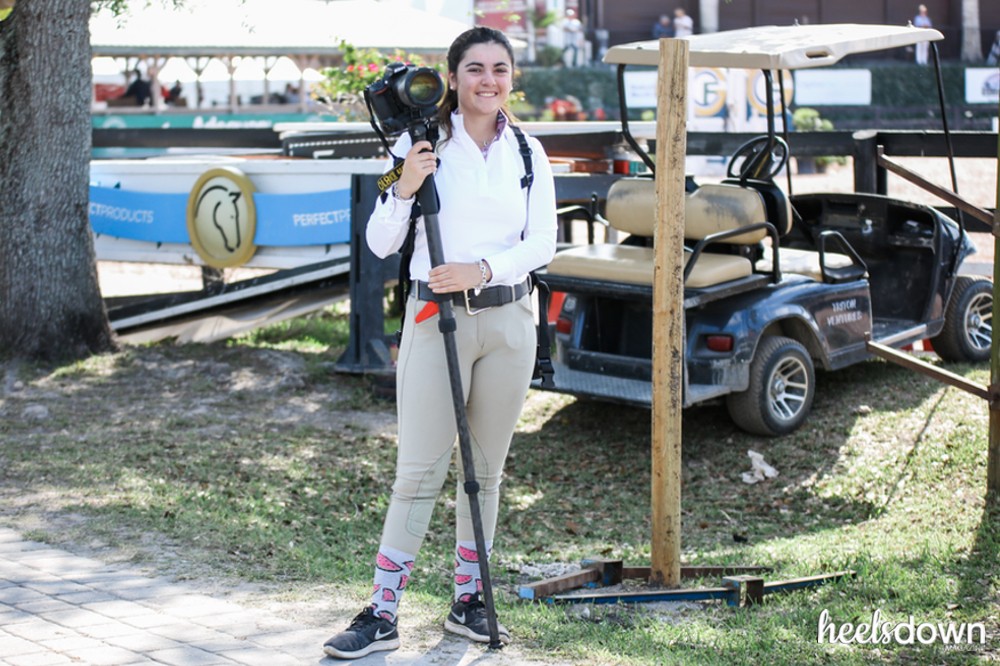 "I'm 17. I've been riding with Tiffany Morrissey at East Wind Farms since I was 9 years old. I've done the equitation, the Maclay, I've gone to the Pessoa and the Taylor Harris Finals, and now I'm doing the jumpers. In-between riding, I work as a photographer. I've worked for Anne Gittins and Kathy Russell, who is the photographer at the Palm Beach Masters. I love taking pictures, I make my trainer a book every year.
When I was eleven and I was transitioning from the ponies to the bigger equitation I had to get a horse. My favorite horse Cassis, he was my lifetime dream horse, he and I did everything together. He taught me the fundamentals to riding. My favorite memory was when I was trying him in the 20-dollar-ring (a schooling ring at WEF), I was very little at the time and Hannah Montana was super cool. A Hannah Montana song popped in my head when I was trying him. It was just cute and that's my favorite memory when I think of Wellington."