Home » Cool People of Longines Masters NY: Gillian Sieker
Cool People of Longines Masters NY: Gillian Sieker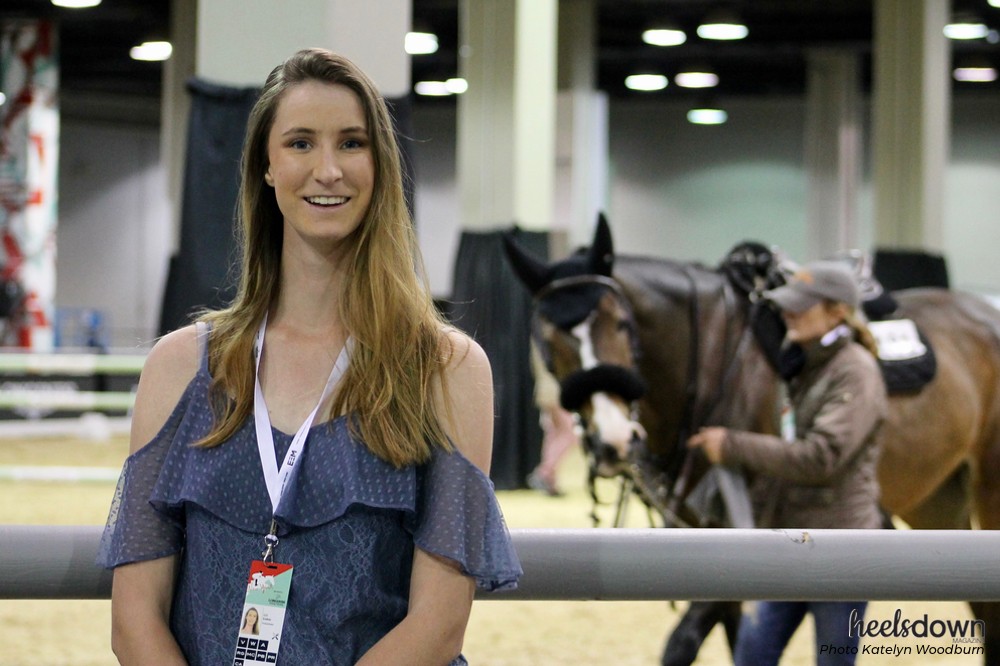 Behind a smooth-running horse show is an army of organizers, coordinators and volunteers. We spoke with Gillian Sieker, a volunteer who flew to New York from LA to work as a runner (which she calls "minion work") in twelve-hour shifts for the whole show.
Though this is her first time volunteering at the Masters, she's been involved in shows on the west coast as a groom under her own business, Ringside Remedies, for the better part of a decade. Her bubbly excitement for the event was infectious.
"I love sitting in the warmup and talking to grooms," she says "It's where I get the best grooming tips." Examples include using a one-to-one ratio of vetrolin, rubbing alcohol and water in a spray bottle to make for faster sweat evaporation.
When asked about braiding tips, she calls for "Practice, and finding a level of QuickBraid that works for you. The amount of solution you use depends on how oily your hands are, how oily the horse's hair is, and your personal preference in terms of grippiness."
"The thumbs are your best friend when it comes to keeping the tension on the braids, and use your index fingers as hooks to pull the hair from the back. Like a pirate!" she says, laughing, curling both her pointer fingers and holding them up for me to see.
Update: I caught up with Gillian at the end of the day, which for her included an hour and a half of stapling programs together. Thank you to all the volunteers who happily donate their time to the sport.