Olympic Bronze medalist Cian O'Connor is a fixture in team show jumping competitions around the globe for his home country of Ireland. The 38-year-old rider spoke to Heels Down Magazine about Horse Sport Ireland's freshly-appointed Senior High Performance Director, Brazil's Rodrigo Pessoa, in between classes at CHIO Aachen.
Since Pessoa's appointment in May, O'Connor has worked with him in a team setting at the FEI Nations Cup in Rotterdam where O'Connor placed second, at the FEI Nations Cup in Falsterbo where Ireland finished in the top three spots, and at CHIO Aachen where O'Connor placed fourth in the Prize of Europe class and won the Prize of StädteRegion Aachen.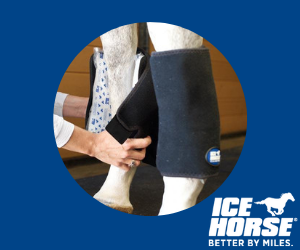 "Rodrigo has been excellent. He's got all the experience in the world. He's won everything. He's probably the most decorated rider around," O'Connor said of the 44-year-old former Olympic, World Cup and World Champion who, with over 70 top-level Grand Prix wins. Pessoa also formerly served as the President of the International Jumping Riders Club (IJRC).
"It's not that he's filling you with loads of information when he coaches, he gives little tips and he's steady and what he says means a lot. He's a very intelligent guy who has been around for a long time and he's seen all types of horses. And he's able to offer his advice to our different riders and certainly from a rider's perspective he's very positive."
The Irish team is in the final stretch of the FEI Nations Cup with eyes set on the European Championships in Sweden at the end of August – a competition that Pessoa said he aimed to win with the Irish team when he took the job. O'Connor feels that with Pessoa's help, Team Ireland is primed for a strong performance.
"There's a great committee behind (Pessoa) as well headed up by Gerry Mullins, the high performance chairman (for Horse Sport Ireland), and Michael Blake – so Rodrigo has a good backup team. I think it's looking well for the European Championships. The spirit and everything is building up for a good result."