At the Carl Hester Masterclass in Caledon, Ontario this fall we discovered the line of saddles Carl Hester helped design in collaboration with PDS Saddles. While it is not unusual for professional riders to work with companies to customize their own gear, not many go one step further and launch a line of products that bear their name. We asked the five-time Olympian what compelled him to create the PDS Carl Hester line.
---
It was a natural progression. After years of being sponsored, when you're young, you take what you're given and the older you get, the more your ideals start to form. I started thinking about I wished I could have it exactly how I wanted it but had never done that. And then I got into a meeting with Geoff Fieldhouse, in England, who is the head of the PDS range. He said: "Why don't you come aboard and we can make you something?"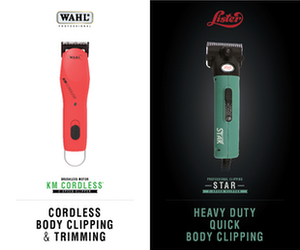 You know, saddles are personal. You don't use it as a sales technique to go, "I ride in it and I win, you ride in it," because we are all different shapes and sizes. The seat or where your knee rolls are, if you like riding in knee rolls, where the straps are – they can be a very different feel depending on you, as a shape or size.
First of all, we obviously made something that I was comfortable in, that I wanted to ride in and that fitted my horses. And from there we developed different seats that would suit different types of riders and different shapes and sizes. It's been a fun experiment, really good fun.
And it's been really taking off; it's comfort, at the end of the day. They have to be comfortable for people. If you find it rock hard, and then I say, "Well, you have to ride in it," it's not going to work. It's been fun, something different. And a sideline as you get older, it's important to really to do other things [professionally].