Home » Ballin' On A Budget: How 3 Adult Amateurs Make It Work
Ballin' On A Budget: How 3 Adult Amateurs Make It Work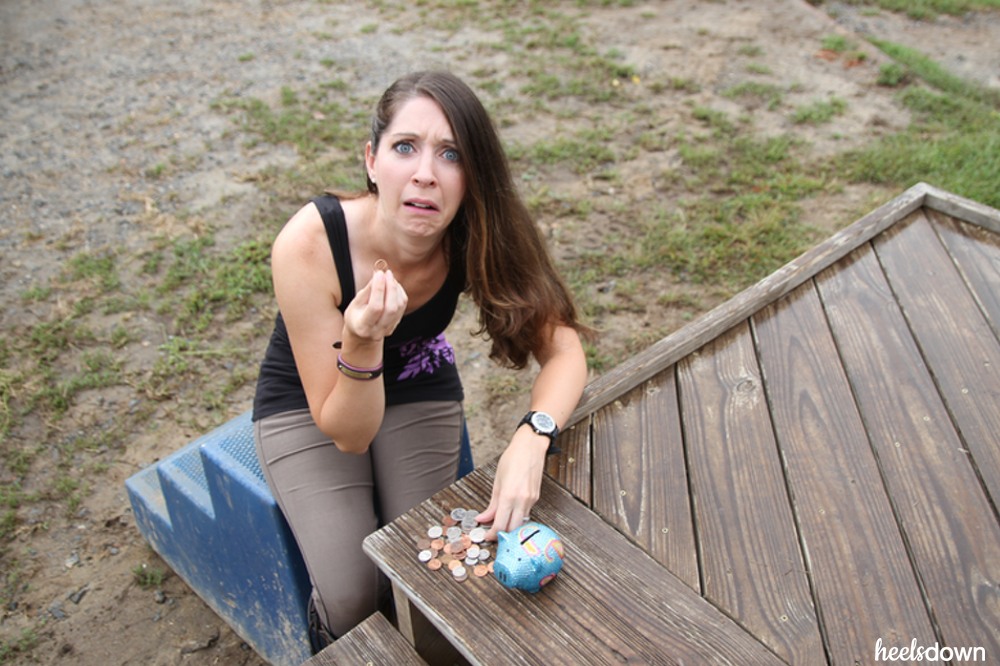 Being an adult amateur is hard. If only there were more hours in the day to get all the things done so we could spend more time at the barn. And if only there was more money we could scrounge up to help us scrape by on our shoe-string show budgets.
The struggle is real.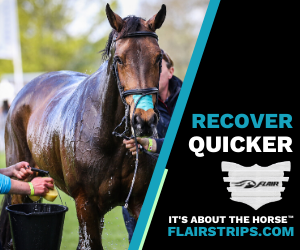 But adult amateur riders are some of the most determined and resourceful people I know. Most of them are juggling a family at home, a professional career, sometimes both, and sometimes more. But still, they find a way to sneak out to the barn, aka their happy place, to decompress and still keep those competitive goals afloat.
Heels Down Mag interviewed three passionate adult amateur riders on how they make it work. And all we've got to say is, more power to them.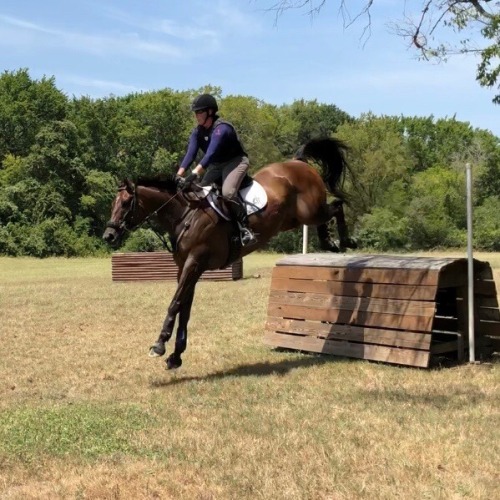 Lauren Henson-Foster, 32, from Texas
When we asked Lauren how she budgets for horse expenses, the first thing out of her mouth was, "what's a budget? I feel like I just bleed money sometimes. It's crazy."
The eventer has big dreams for her and her off-the-track Thoroughbred, which she competes at the preliminary level. She said she bought her OTTB because "I could not afford to buy anything else other than a green Thoroughbred," which is certainly a sentiment many amateurs can relate to.
Lauren says her flexible corporate job opens up time for her and her competition plans. She works in territory sales for an animal health company. It also helps to be working around veterinarians, which she admits that she has bartered products in the past to reduce her own personal vet bills.
Like This Story? Try: Power In Numbers – The Secret Sauce Of Adult Amateurs
But at the end of the day, Lauren says: "It's truly about making sacrifices."
"I'm super lucky that my husband is 100 percent supportive of my riding goals. I have to be careful with my competition dollars. I just got back from a week in Florida, which I've never been to before, and that was my 'big trip' for the year. Last year I went to Colorado for the American Eventing Championships," she explained. "It can be frustrating. We don't go on week-long vacations. I don't have handbags that cost as much as my bridle. It comes down to what your priority is."

But she's realistic, in knowing that she won't be able to attend every horse trial she wants to go to during the season. Lauren looks at the shows she wants to go to six months out, and begins to budget from there on what she can afford to do.
And she's always looking for ways to cut costs.
"I'm hauling a friend's horse to a horse show right now," she said during our interview. "That gives me money for fuel. I pretty much set all my selling goals for my job based on how much I'll need for my expensive horse hobby. It keeps me working hard."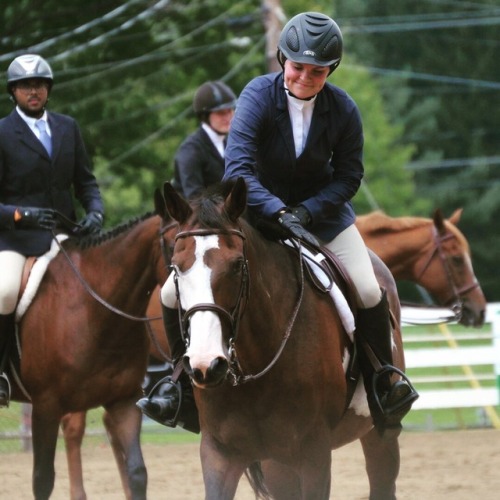 Maggie Carty, 25, from Pennsylvania
Maggie Carty is no stranger to hustlin' to make it all work. She works three jobs to support herself and her horse habit. Maggie works full time in marketing for a produce company in Pittsburgh. She says her coworkers "tolerate my horse habit pretty well," in that they occasionally let her work from home.
In addition to the full-time job, Maggie handles social media for Equestrian Living Magazine part time, and offers graphic design and web design consulting on the side.
"I plan which horse shows I want to go to usually the month before, and that gives me enough time to know which job I need to work enough hours to afford it," Maggie described. She shows her paint mare in local hunter/jumper shows.

It can be frustrating. We don't go on week-long vacations. I don't have handbags that cost as much as my bridle. It comes down to what your priority is.
Because she works in the city, she chooses to live about halfway from work and the barn to cut down on commute costs. Maggie also has her own horse trailer and hauls to local shows and hunter paces herself, which reduces her overall spending on a horse show weekend.
"The only problem is driving the truck in the city," she admitted.
Maggie is always looking for deals on second-hand clothing in online groups on Facebook. And instead of replacing broken tack or boots with something new, she'll use a good local cobbler to get them fixed for cheap.
"My cobbler knows me as 'the horse girl' now. I don't think he actually knows my name," she joked.
Maggie says she will splurge on blankets though. She knows which brands will last the longer, and those are worth the investment.
Read This Next: Your Passion Doesn't Have To Become Your Side Hustle
See Also

Home » Ballin' On A Budget: How 3 Adult Amateurs Make It Work
At the end of the day, Maggie says she couldn't afford her horse without the side jobs.
"There are so many jobs out there, from braiding, clipping or catch riding in the barn," she suggested.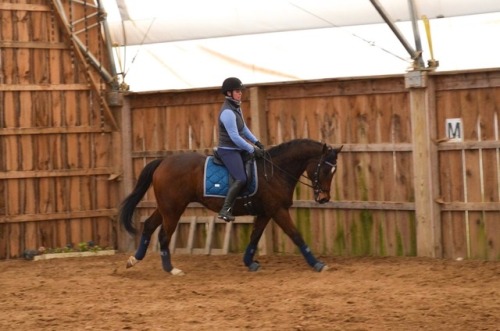 Meghan Crout, 28, New York
Meghan bought her OTTB war horse a year and a half ago with the goal of going to the Retired Racehorse Project's Thoroughbred Makeover. At the time, she was also pregnant.
Meghan, who rides dressage, admits that budgeting is not her strong suit.
She has a very specific kind of job: she's a genetic specialist who works with cows. But luckily, she gets to work from home and has flexible hours.
"But it's also unpredictable," she said of her work. "When I'm home, I'll try to ride on my lunch beak. But it's always a struggle to sneak away when you have a baby. Luckily, my husband is great."
Meghan says both she and her husband are active in their own hobbies, so it's all about working together to find the time.
"We'll split our days to make it work. The problem is that we just don't see each other!" she half-joked.
To save money for horse shows, Meghan will occasionally pick up work braiding manes and tails. She relies on her barn mates for help finding deals on gently used tack.
She also suggests getting a husband who will haul the horse and trailer for you.
"He doesn't always like it, but it's such a time and money saver."