Spring is officially here, which means one important thing: show season is on the horizon. It's time to leave the winter blues behind and start planning out the horse show, clinic and lesson schedule.
We know you're already working hard logging hours in the tack, so Heels Down Mag is here to help. All week long, from April 1-5, our favorite professional riders and grooms will share their tips and tricks of the trade only in the Heels Down Brief to help you and your horse feel fit, prepared, and fashionable this show season.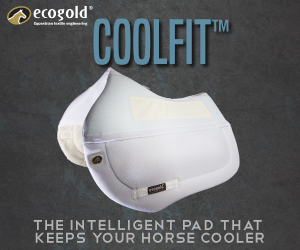 Sign up for the Heels Down Brief, the weekday morning news blast that puts horses first, 24/7.
From riding exercises and conditioning guides, to the best post-workout therapies for your horse, we've got everything you need to be show ready packed full in the Heels Down Brief.
Don't miss out. Sign up for the newsletter for a chance to win our Show Ready Giveaway to look your best this season. We've put together a prize pack valued at $340 that's worthy of a blue ribbon. It includes:

*To be entered, all you need to do is subscribe and open the Brief at least once during Show Ready week (April 1-5). The winner will be randomly selected on April 8.
Horses are a daily topic. So why not start every day off with a carefully curated assortment of news that's tailored just for equestrians? The Heels Down Brief is for those who are looking for a fresh approach to relevant issues that matter – equestrian sports, current events, pop culture, tech, plus giveaways & more. This daily streamlined newsletter gives you everything you need to know, and will be waiting for you every weekday morning in your inbox.

Don't miss out. Sign up for the Heels Down Brief now.