Over four weeks, Heels Down Magazine is hosted a contest on our Instagram account (@heelsdownmag – make sure to go follow, if you don't already do). Each week, a new question was posted and participants had an opportunity to enter to win a Back On Track Mesh Sheet (valued at $249.00) for their horse.
Each week we shared our top 10 entries from all four weeks. Each of the top 10 entries from each week were entered in to the final drawing to win big.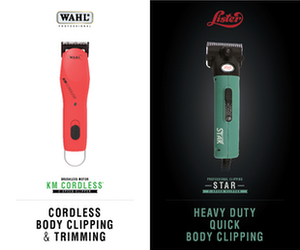 The winner of the Back On Track Mesh Sheet is @autumnsreign with her entry from week three on What's the strangest comment you've ever received wearing riding clothes in public?
@autumnsreign – "Oh! I'm sorry! I thought you had no pants on from a distance!" – while wearing my tan show breeches into zehrs.
Thank you to Back On Track for providing the wonderful prize.
Congratulations @autumnsreign! Please send us your contact information, shipping address and phone number to info@heelsdownmedia.com before January 31st.