Ingrid Klimke (GER) won the CIC03* at Aachen on Horseware Hale Bob OLD and helped Team Germany take the Nations Cup. Ingrid, who was last to leave the cross-country start box, said "Bobby" didn't care for being the last horse left in the warm-up, and Ingrid had to pump the brakes once they got out on course.
"The course was wonderful to ride… Especially when Bobby was alone in the warmup, he wanted to start already and in the start box he wanted to try and (take off) and I was so fast at the first minute that I had to really slow down before the fences and I had to tell him, 'We can't go any faster!'" she laughed.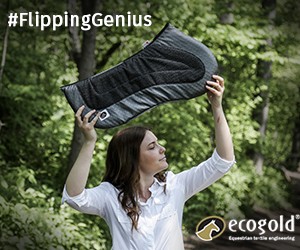 "He showed me that in three weeks (for the European Championships) he will be in good form. He showed me that there is definitely enough energy in the tank."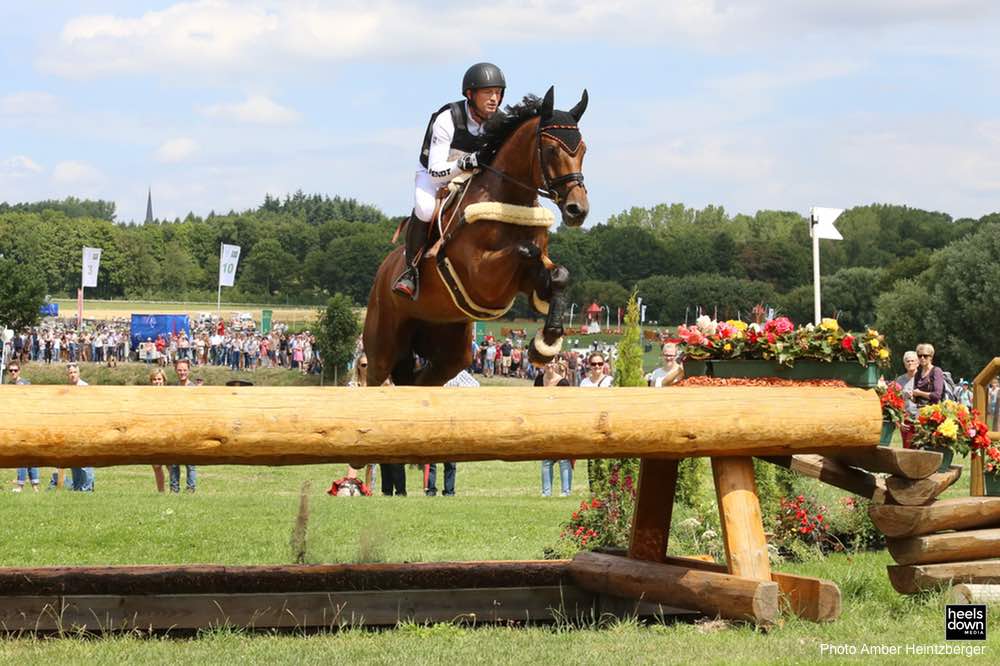 Michael Jung (GER) finished second to teammate Ingrid aboard his Olympic, WEG, and World Championship gold medal partner, La Biosthetique Sam FBW. "Sam" will be aimed at the Burghley CCI4* this fall.
"(Sam) had a longer break after Badminton and it was his first competition after that but I had a really good feeling in the dressage competition and also today in the cross-country. He was really strong to gallop and really focused – he was very powerful but not too strong like (he is) sometimes and for him it was preparation for Burghley."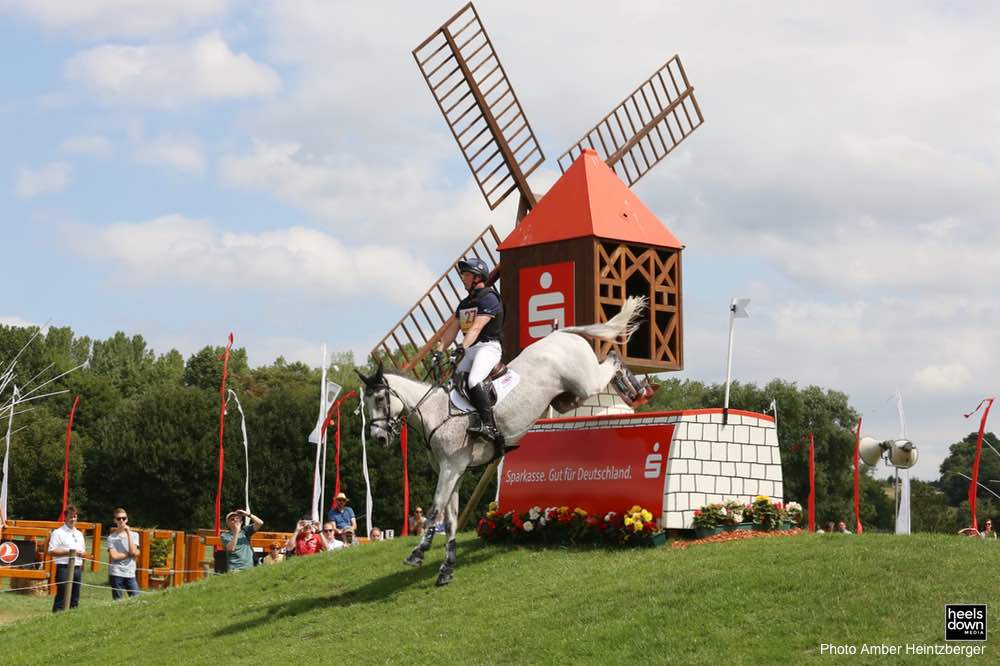 Oliver Townend (GBR), rode the 10-year-old stallion Ballaghmor Class to a double-clear finish on cross-country. Although the horse is relatively inexperienced at this level, having done his first three-star was the fall of 2016, Oliver said they trust each other.
"The course rode fantastically, the man who designs it (Rudiger Schwarz) really knows what he's doing at this stage. He does a very good job. Of course it's a tough course but I've had my horse for a long time now and he trusts me and I trust him," he said.
"It's a special thing to be on a Nations' Cup team and what makes it even more special is Aachen. Every top rider in the world wants to be here from every discipline and it's great to see the riders from the other disciplines that you don't get to see very often because you're always doing your sport. Aachen is somewhere we all want to be."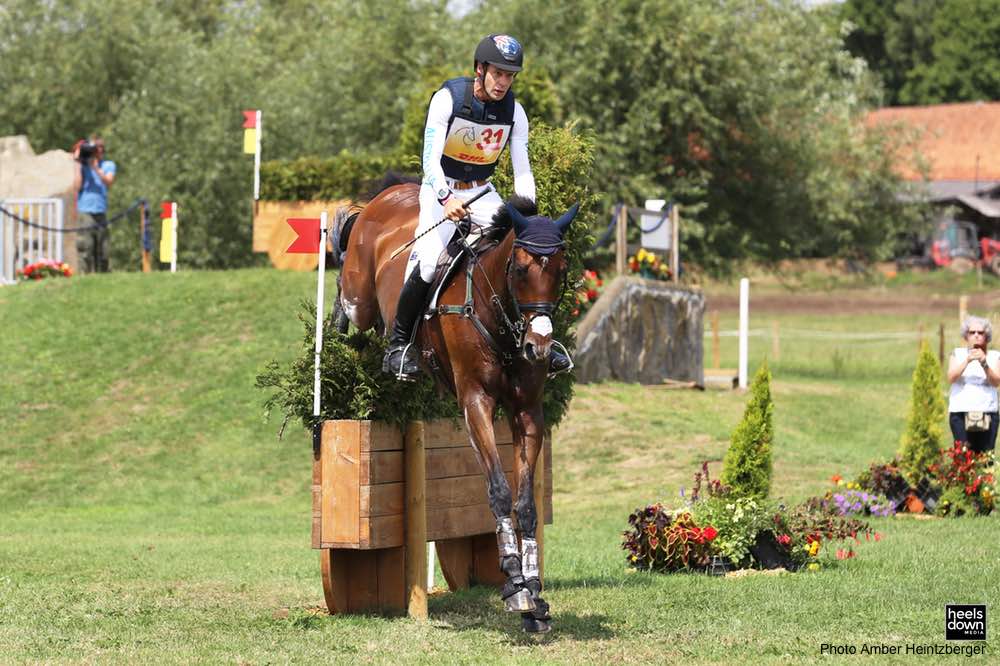 Team Australia finished second to the Germans with help from Chris Burton (AUS) on Nobilis 18.
"I'm lucky that my horse is experienced now and I was lucky enough to have a good ride. He's unlike no other horse, really," Chris said.
"I had a very good young rider horse when I was a boy – a Thoroughbred – and I always said I didn't think I'd ever sit on a better cross-country horse, but now I'm sitting on one."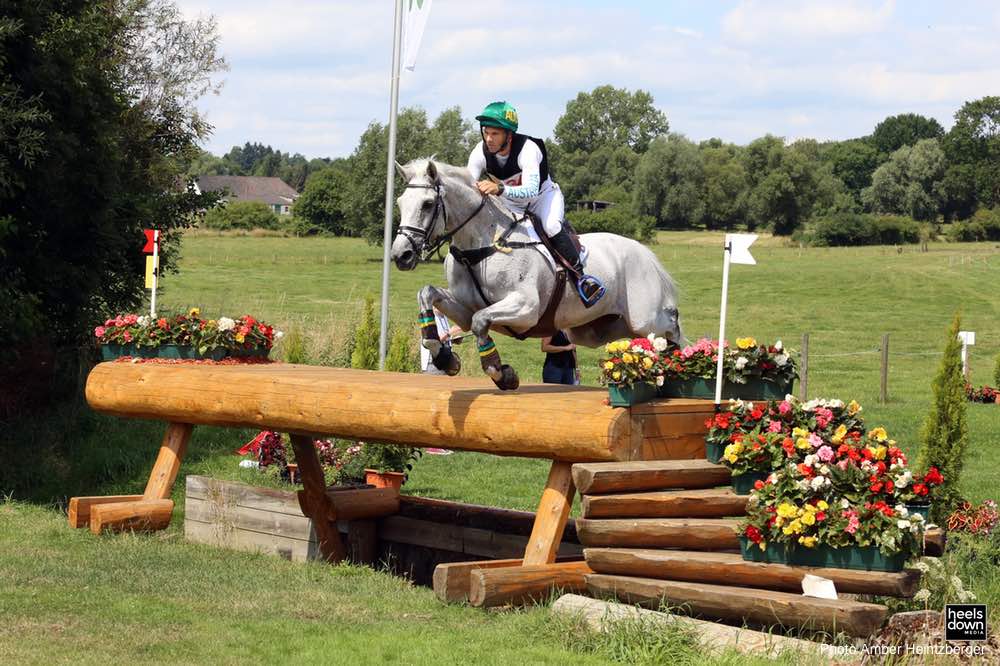 Shane Rose (AUS), who finished third overall on his Olympic partner CP Qualified, says that the Germans came back with a vengeance after the Australians won the Nations Cup in Aachen last year.
"I'm really pleased with my team. We came in knowing that Chris (Burton) and I were fairly experienced and we brought a couple of girls (Isabel English and Katja Weimann) for their first time on the Australian team and first time at Aachen and we are really pleased with how they coped for the week. To be second behind the Germans… this German team has been pretty unstoppable since about 2008 so we were very lucky last year to win but I think it made them a bit angry."