Busy weekend? The Heels Down Rewind has you covered with everything you need to know to stay up-to-date on current equestrian events. All of the good stuff, none of the fluff. Check back every Monday for more.
The Show: Longines Global Champions Tour (LGCT) and Global Champions League – Monaco
And the Oscar Goes To…
Someone pass Alberto Zorzi a glass of champagne, because he just got his first LGCT win! This is a major moment in the career of the 28-year-old Italian rider who began riding ponies with his brother at the age of nine, and now trains at Stal Tops in Valkenswaard, The Netherlands.
He's been clawing his way up the leaderboard bit by bit, proving he's a force to be reckoned with. Recent results include:
– 2nd in the Miami Beach Grand Prix
– 3rd in Shanghai
-4th in Cannes
And now, finally victorious in Monaco with his top mount Cornetto K.
In a class of 25 with only 4 riders making it to the jump off, Alberto gave himself the winning edge by studying the course as Christian Ahlmann rode it before him. "Before the jump off we watched Christian, and Jan said maybe one less (stride) in one to two, and I was just a little faster," he said.
This win boosted Zorzi up the overall LGCT rankings to now sit in 3rd. Christian Ahlmann's (GER) 2nd place finish was enough to put him at the top of the leaderboard, nudging Harrie Smolders (NED) into 2nd.
You Go, Glenn Coco
Things are heating up in Egypt!
Last week, Egypt's Sameh El Dahan won the CP Grand Prix at Spruce Meadows. This week, it is Egypt's Abdel Saïd in the spotlight after winning the CSI5* Trophee Casino de Monte-Carlo. Saïd had yet to break the top 9 in the LGCT tour this year so far, so this was an unexpected win in a competitive class.
Saïd represents in Egypt, but has relocated to Europe to train and compete as part of his business, AS Sport Horses. Saïd began his riding career at age 3 and travelled to the Netherlands as a boy to train. When Saïd was 11, his family purchased a farm so that he could ride more seriously.
Saïd should be ecstatic about this win, as he took the top spot over the stiff competition of Kent Farrington (2nd place) and Kevin Staut (3rd place). Currently ranked 72nd in this year's LGCT rankings and having finished 89th and 91st in 2016 and 2015 respectively, this win is no small feat for Saïd.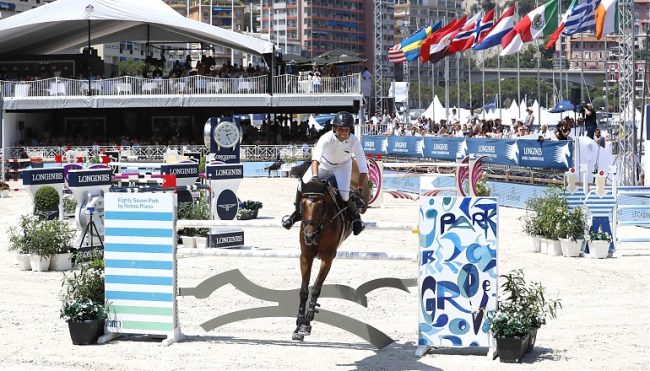 Stranger Things
In an interesting turn of events, it was the Belgians' time to shine in GCL Monaco. The results:
Vienna Eagles: Gregory Wathelet (BEL)  and Niels Bruynseels (BEL)  – 1 fault.
Shanghai Swans: Jessica Springsteen (USA), Daniel Deusser (GER) and Roger Yves-Bost (FRA) – 4 faults
Mexico Amigos: Yuri Mansur Guerios (BRA) and Christian Ahlmann (GER) – 4 faults
Springsteen, Deusser and Bosty? Dream team. So it's a little surprising that they didn't pull off the win.
In typical to-the-point Roger Yves-Bost (Bosty) fashion, he had this to say about the Swans 2nd place finish: "I tried to go clear, and I tried to win the competition".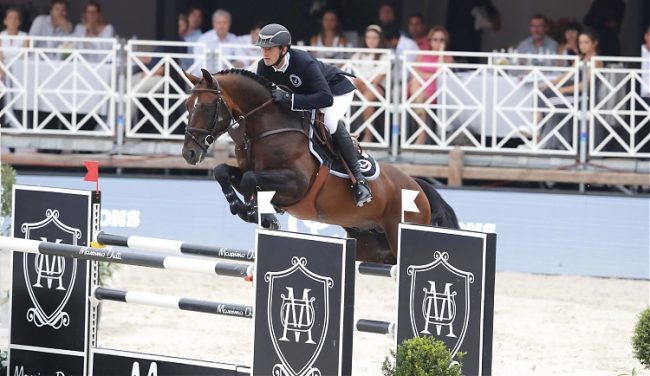 Vaalkensward United has held strong with many top finishes in the GCL so far but finished in 12th place with a disappointing 20 faults total in Monaco. Luckily, it was still enough to keep them at the top of the overall rankings. Even with this win, the Vienna Eagles remain in 10th place overall while the Hamburg Diamonds and St Tropez Pirates kept their hold on 2nd and 3rd respectively.
Jan Tops, the Co-founder of the GCL, thinks the results in Monaco were unexpected, showing that it is anybody's game: "The top three teams this weekend [in Monaco] are not currently the best, so there is still all to play for and there are exciting times coming up".