Busy weekend? The Heels Down Rewind has you covered with everything you need to know to stay up-to-date on current equestrian events. All of the good stuff, none of the fluff. Check back every Monday for more.
And the Oscar Goes To…
Pedro Veniss! 31-year-old Veniss was the big winner of the 300,000€ Grand Prix Rolex at Jumping International du Château de Versailles in Versailles, France. Aboard Selle Français stallion Quabri De L Isle, Veniss (BRA) won the 12-horse jump-off with a time just one hundredth of a second faster than second place Denis Lynch.
One hundredth of a second, let that sink in.
With a time of 35.19 seconds, Veniss won the title and 75,000€ (over $80,000USD). No big deal. That is a heartbreaker for Ireland's Denis Lynch, who clinched 2nd with a time of 35.20 seconds on Echo De Laubry. Japan's Karen Polle and With Wings took the third place prize with a time of 35.58 seconds.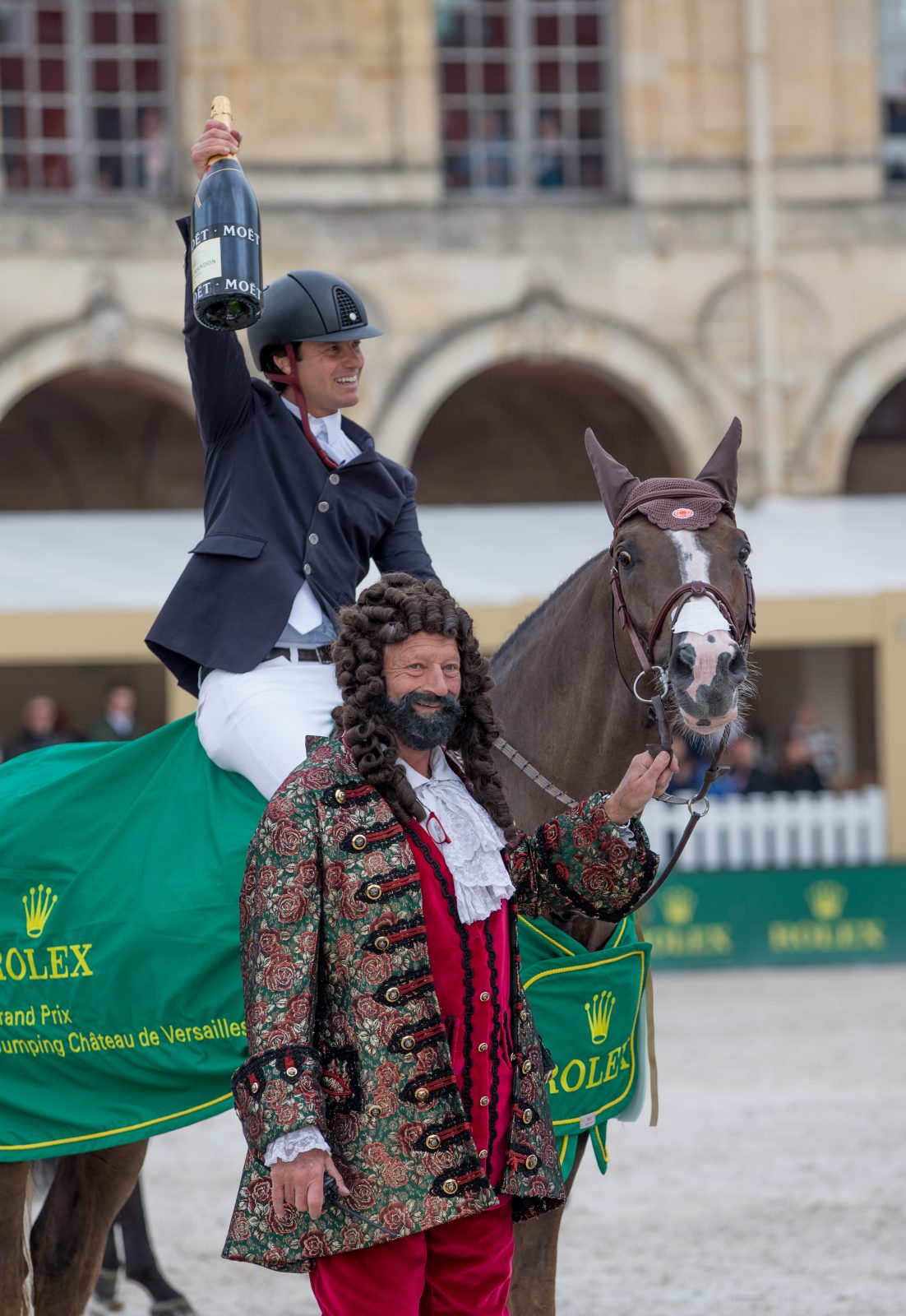 "It was not easy. It's exhilarating to win by a hundredth of second,"  said Veniss. 
Rolex sponsored Grand Prixs appear to be good luck for Veniss, as he was also the winner of the Rolex Grand Prix at CHI Geneva in December of 2016. Versailles is not part of the Grand Slam tour, but is a definite confidence boost for Veniss before the next Grand Slam leg at CHIO Aachen in July of this year.
You Go, Glenn Coco
Not to be overshadowed by Pedro Veniss' win in the Grand Prix Rolex is Sergio Alvarez Moya. Moya was the lucky winner of the 100,000€ 1.55m Grand Prix Renault et de la Ville de Versailles. The phrase "saving the best for last" proved true as Moya and his mount Arrayan were last to go in the 12-horse jump off. Blowing the competition out of the water, Moya and Arrayan clocked in at 36.21 seconds, a full 2 seconds faster than Harrie Smolders' leading time of 38.31 seconds. Now that's fast.
Moya was ecstatic about this win, saying: "Arrayan was great, wasn't he? I was lucky! All my turns were right and kept me going fast. And there are moments when you need a bit of luck. All my distances were right, I just had to give it all. It's amazing to win here, this place is fantastic."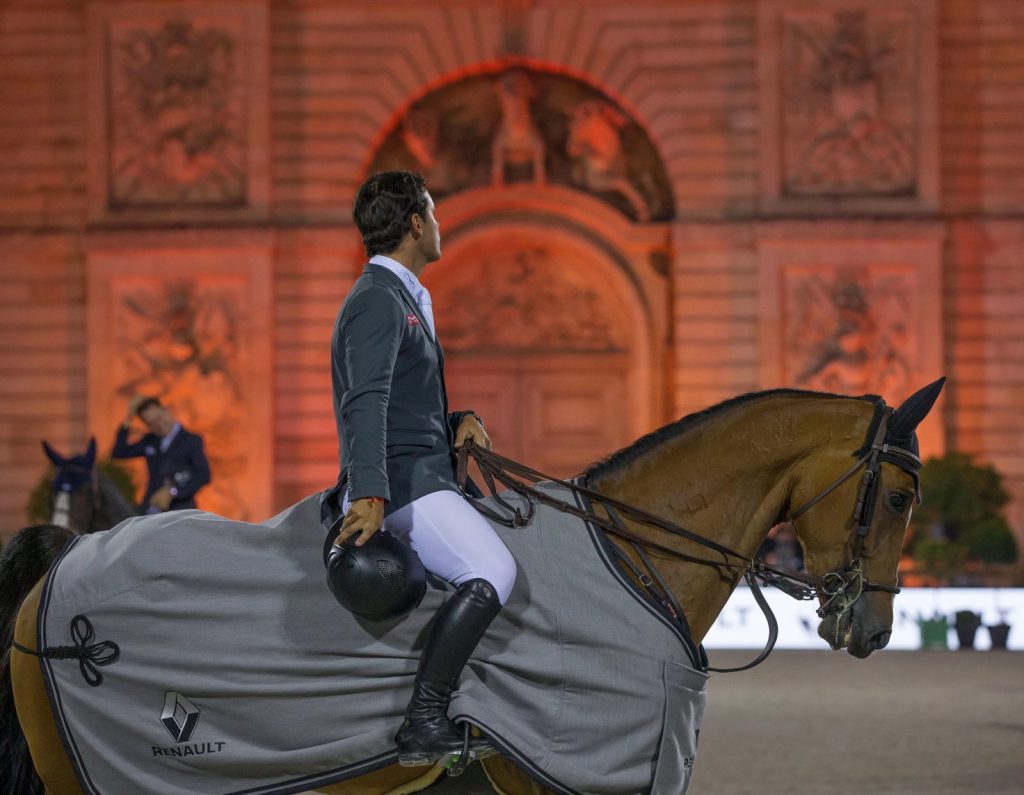 Stranger Things
Surprisingly, many riders who had seen success earlier in the week were not so successful in the Grand Prix Renault et da la Ville de Versailles. On Friday, Rodrigo Pessoa won the Prix French Tour – Generali but retired on Saturday. Christian Ahlmann was 7th in the Prix Del Monte and also retired in the Saturday prix. Kevin Staut, who was 8th in the Prix Del Monte, was eliminated. Especially unusual is fan favourite Bertram Allen retired from both the Grand Prix Renault et de la Ville de Versailles and the Grand Prix Rolex. A rather unsuccessful week in Versailles for Bertram.
Featured photo: Pedro Veniss and Quabri De L Isle | Credit: ©Agence RB Presse / J.Rodrigues