Busy weekend? The Heels Down Rewind has you covered with everything you need to know to stay up-to-date on current equestrian events. All of the good stuff, none of the fluff. Check back every Monday for more.
And the Oscar Goes To…
Belgian rider Jérôme Guery! Jérôme and his mount, Grand Cru van de Rozenberg, gleefully took the victory in the Longines Global Champions Tour Grand Prix of Miami Beach. Literally, on the beach beside the ocean. Against a backdrop that is too beautiful to possibly be real, the grandstand was at full capacity with spectators there to witness the Belgian rider capture his ultimate dream of winning an LGCT Grand Prix. An ecstatic Jérôme put in context his achievement:
"The Global is the biggest show in the world, the best riders in the world, the best riders are here and to have a victory here – every rider wants to win one time in his life a victory like today."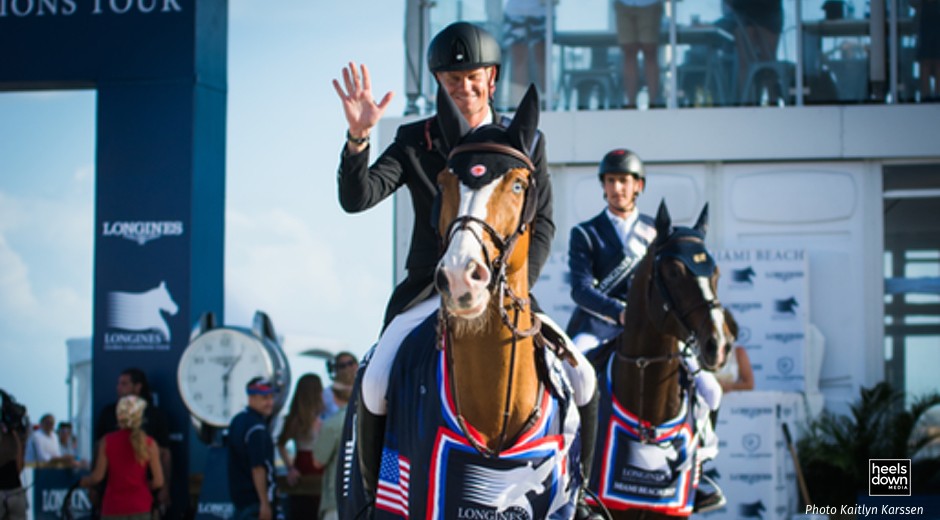 Last to go, Jérôme Guery and Grand Cru van de Rozenberg had their eyes on the prize. In the jump off round, the pair got on the gallop and kept it, racing through the timers in an amazing 37.39 seconds while fans screamed in delight. A half second faster than the second place Alberto Zorzi, Guery took the risk and ran with it, literally.
The money isn't so bad either. Guery will walk away from this win with the largest share of the $318,400 (€300, 000) prize money along with LGCT and world-ranking points. A huge win for the rider's career. It was a remarkable weekend for Jérôme, as he and his teammate Simon Delestre of the St Tropez Pirates also took home the second place prize in the Global Champions League competition.
You Go, Glenn Coco
Coming off a win in the Global Champions League in Mexico City, Alberto Zorzi maintained his strong performances in Miami Beach. Zorzi put down clear round after clear round throughout the competition, capturing second place in the Global Champions League competition for his team Valkenswaard United with teammate Bertram Allen, as well as an individual second place in the LGCT Grand Prix on his gelding Cornetto K. So close. But still, you go, Alberto!
"[Cornetto] is an amazing horse. I want to say thank you to Jan for giving me this super opportunity and thank you to all of my staff – they work a lot for me. My horse jumps three rounds very good, I'm so happy." – Alberto Zorzi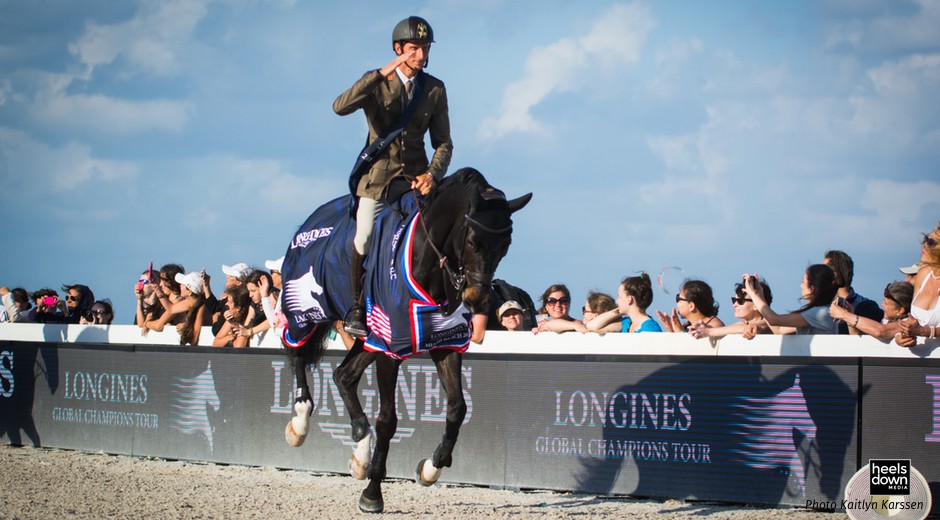 Stranger Things
In an unexpected turn of events, the first round in the LGCT Grand Prix proved to be extremely difficult for many riders on course with eliminations, rails and gasps flying. USA's Kent Farrington, who won the Saturday LGCT Miami Speed Class and GCL Final, retired his mount Creedance after picking up a disappointing 12 faults in the combination. USA's Lauren Hough and Jack Hardin Towell, Maikel van der Vleuten (NED) and Canada's Eric Lamaze all had shock exits. LGCT Ranking leader Martin Fuchs (SUI) left the ring with a surprising 8 faults. Less than 1/6th of the class returned for the jump-off with the fastest four faulters earning the 5th-10th spots in the final results.
Bromance Alert- The Global Champions League in Mexico City showed some of the wonderful friendships that have blossomed from the team aspect of the league. This week gave us some equally adorable quotes.
Last week, Jérôme Guery gushed about teammate Simon Delestre of the St Tropez Pirates and continued to do so in Miami Beach following their third place finish: "Simon did again really great this weekend – last week he was double clear, this week clear and one down. I am really luck to have a partner like him". So cute, I can't.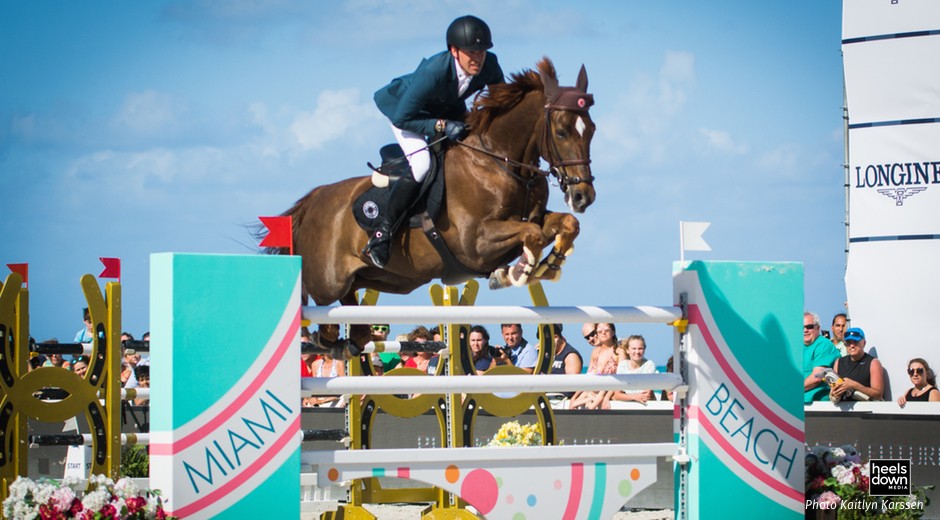 Alberto Zorzi is still very excited to have Bertram Allen as his teammate on Valkenswaard United: "It's the second time I jumped in the team with Bertram. Last week we won, today we were second. I am so happy for the team; the horses jumped very good and I am so proud".
Team London Knights of Kent Farrington and Ben Maher took the win in the Global Champions League team competition in front of the fiery crowd in Miami Beach.
"I think the team competition is the latest evolution of his vision for big sport. We can already see big changes from last year – I'm really excited to be a part of it and it's a great way to showcase our sport here in Miami Beach" Kent said. "Ben and I are good friends and he is a tough competitor great rider and like most of the teams, they are made up of really strong riders I am happy to be a part of it and you know it's always fun to be with your friends".
There you have it folks. Everything you need to know about LGCT and GCL Miami Beach. Just in case you thought the locations couldn't possibly get any cooler, next stop: Shanghai!