Busy weekend? The Heels Down Rewind has you covered with everything you need to know to stay up-to-date on current equestrian events. All of the good stuff, none of the fluff. Check back every Monday for more. 
And the Oscar Goes To…
McLain Ward – the man, the myth, the legend. Without a shadow of a doubt, McLain proved once again just how talented he and his mare, HH Azur, really are. Not one rail hit the ground throughout the five consecutive rounds of jumping for the pair which led them to win the title of World Cup Champion with a score of 0 faults. The double Olympic gold medalist has wanted this title for a very long time and, at his 17th Final, he finally did it on home soil. Happy tears.
With McLain's win, the United States matches Germany for greatest number of victories in the series with 10 FEI World Cup titles.
You Go, Glenn Coco
To compete at the World Cup is a feat in itself, but sometimes it just doesn't go as planned. This was the case for Karl Cook of the United States who retired his mount, Tembla, in round 1 of competition on Thursday and was not eligible to continue. A short-lived World Cup finals for the pair. Karl Cook is a fan favourite not only due to his talent and colourful personality, but also for his adorable relationship with actress and fellow equestrian, Kaley Cuoco (#goals).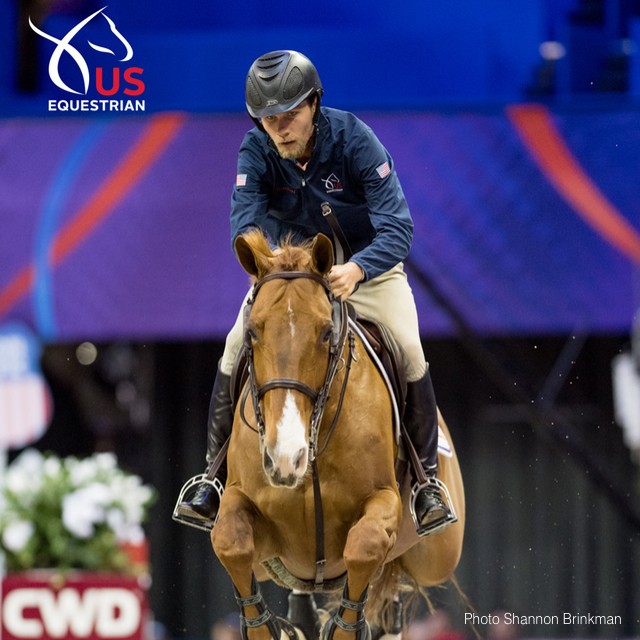 Stranger Things
In an unexpected but exciting turn of events, Guido Klatte Jr. of Germany finished in 6th place in his very first World Cup finals at just 21 years old. The youngest competitor in the field, Guido handled the pressure and intensity of his first World Cup amazingly well. Guido and his mount Qinghai were clear in the fourth and final round of competition and finished the week with just 11 faults total.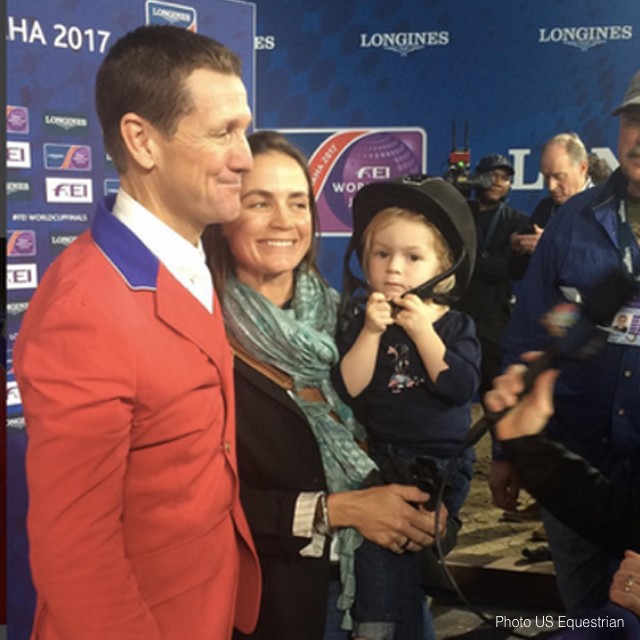 While Lilly Ward, McLain Ward's daughter, won the competition for Most Adorable, McLain stole the top of the podium from Steve Guerdat, who held title of World Cup champion for the previous two consecutive years. Guerdat finished lower than expected, in the 8th place position, with Bianca this year.
Romain Duguet and Twentytwo des Biches were in good form throughout the rounds so the single rail separating him from top was an unfortunate reality. Henrik Von Eckermann and Mary Lou finished in third place with 8 faults, one of Von Eckermann's best results to date at this level of competition. The top three riders may have been men, but their dreams were made possible by three fabulous mares. Three cheers for girl power! Speaking of – Laura Kraut, who finished 15th overall, was the highest ranking woman in the Top 28. Slay Laura, slay.
This World Cup final has proven once again that McLain Ward has nerves of steel and an uncanny ability to handle pressure, and also how incredibly special HH Azur is. What a horse.