The U25 Equestrian Creativity Awards is an international competition for to recognize the creative talent of young equestrians in the following five categories: photography, blogging, art and design, entrepreneurship, and video production.
Winners of each category will receive a full page featuring their work in an issue of Heels Down Magazine, social media promotion, an opportunity to contribute to Heels Down Media and a portfolio free for a year on the Equestrian Creative Network.
Each category has a panel of three judges who are experts in their field. We're extremely proud to introduce them in a series of blog posts! Here is the second round of judges who will be reviewing the competitor's creative and entrepreneurial entries.
Elisa Wallace and Timothy Harfield, Video Production Category – Through their informative, entertaining, and epic video series, helmet cam footage, and vlogs, Elisa Wallace and Timothy Harfield of Wallace Eventing have masterfully bridged the gap between elite horsemanship and marketing professionalism. Not only is Elisa a successful international four-star eventer (reserve for the 2016 Olympic Eventing Team), but she is also well-recognized for her work as a mustang trainer. Elisa's husband, Timothy Harfield, is a marketing professional, founding editor of horsehubby.com, and co-host of a popular monthly podcast on the Horse Radio Network. Together, Timothy and Elisa have taken the equestrian world by storm and produce consistent, innovative, and unique content that stimulates engagement in support of Elisa's horses and favorite organizations. Visit their website www.wallaceeventing.com.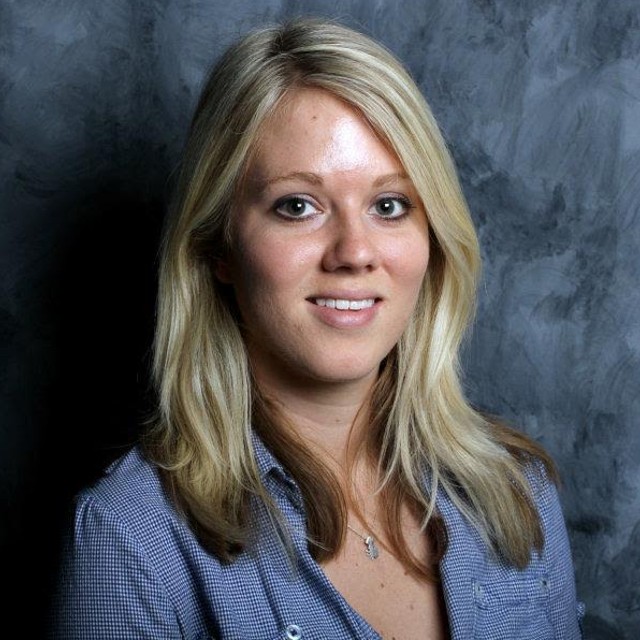 Justine Griffin, Blogging Category – Justine Griffin is an award winning journalist for the Tampa Bay Times newspaper in Florida. She has covered the business news at a variety of newspapers across Florida over the years. Justine most recently worked as the assistant projects editor at the Sarasota Herald-Tribune, where she has used her admirable digital and social media skills to engage readers with the paper's most ambitious projects. There she also lead efforts to launch a digital magazine aimed at young professionals.
Justine is the vice president of the Journalism & Women Symposium. She is a University of Central Florida graduate who also has worked at the Orlando Business Journal, the St. Augustine Record and the Sun-Sentinel in Fort Lauderdale. She is a Florida native who is an avid equestrian. She blogs about her hanoverian mare Belinda on Horse Junkies United. Follow her on Twitter at @SunBizGriffin.
Gretchen Almy, Art and Design Category – Gretchen Almy of Middleborough, Massachusetts, is an accomplished equine and canine portrait artist with collectors across the US and Europe. Her specialty is the ability to capture the animals' unique personalities in exquisitely detailed graphite portraits and oils.
Gretchen has always had an affinity and uncanny connection to the animals she has had the pleasure of knowing. "Portraiture is not about a 'pretty' painting of a horse or dog, it's about capturing the soul of each animal you paint."
"Life is short, I'd rather pursue something I love and receive inspiration on a daily basis." Gretchen has a BA in Fine Arts from Randolph-Macon Woman's College in Lynchburg, VA and spent a semester studying art in Florence, Italy. Much of her work has been featured on the covers of respected horse show programs and publications. Visit gretchen-almy.squarespace.com.
For more information on the U25 Equestrian Creativity Awards –> click here.
Save