It's easy to rack up a hefty bill at the tack stores or online at the various trendy equestrian websites. I mean, there's always something you want, even if it isn't something you or horse needs, am I right?
But quality breeches are essential. They've got to stand up to friction and sweat in the saddle. They're going to get soaked and covered in dirt, mud, ointment, sprays – you name it – in and around the barn. And they've got to be durable enough to be worked in for hours – sometimes we wear them all day.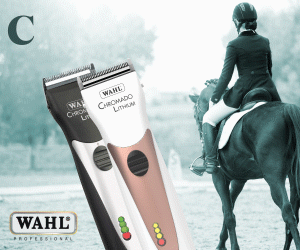 Now I'm not talking about show breeches. I'm talking your everyday barn wear. Personally, I don't want to pay an arm and leg for breeches I know I'm not going to be particularly kind to. So here are my top picks that are comfortable to ride in, but strong enough to last. And most importantly, with price tags of $150 or less.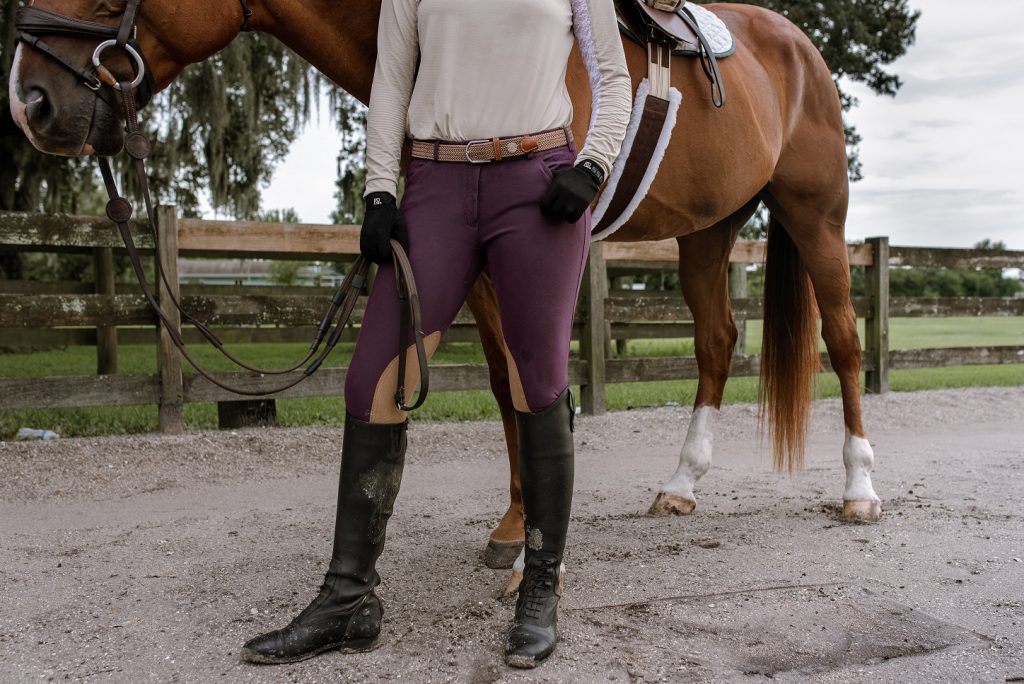 Elation Platinum Chelsea Breech By Greenhawk – $123
Greenhawk makes some of my favorite breeches and riding tights ever – the quality is great and the price is even better. But by far, the Platinum Chelsea Breech is my favorite. I'm a tall rider with a long leg, and there's nothing "petite" about my frame. So more often than not, breeches aren't super flattering on me. That's not the case with the Platinum Chelsea.
They offer a textured Euro-seat design in the back, with thoughtful pockets and belt loops. The waist is generally a lower rise than I'd usually prefer, but the fit is true-to-size and the breeches stretch generously. Plus they come in so many beautiful color combinations. I get compliments on my plum-colored pair everywhere we go. I've ridden in these breeches and washed them dozens of times, and they still look great.
SmartPak Hadley Breeches – $119.95
If you're already a fan of the SmartPak Pipers, you're going to love the Hadleys. It's like the Piper upgrade you always dreamed about. The material is softer, more forgiving in terms of stretch, and lighter than the Pipers. I like the mid-rise of the waist. I own both a knee-patch and full-seat pair, and find the fit and comfort to be the same. I can sweat in these babies all day but still feel cool and comfortable even on the most sweltering days.
Ovation Aqua-X Breech – $129.65
The Aqua-X material actually has UV protection, which is essential here in Florida. This is another one of my go-to pairs for the hottest of days, because these breeches feel like they're moisture-wicking and dry so fast. The material actually makes it feel like it's five degrees cooler … in your pants. And yes, it's worth it.
Kerrits Crossover Breech – $99
I bought these breeches on a whim while at the Land Rover Kentucky Three-Day Event, and I'm so glad I did. They feel lighter than my most expensive pair of yoga pants. If you're a riding tights person but need a pair of breeches that look professional enough for a lesson or clinic, these are a good fit. They are so breezy and light, but don't offer that weird "see through" effect you get with some stretch materials. My only complaint is the Nubuck™ knee patches, which feel slick and like hard plastic. But I don't even notice them when I'm riding.
Ariat Heritage Breeches – $129.95
This may be the oldest pair of breeches in my current everyday wear "fleet" right now, and they're still going strong. I find all of Ariat's breeches fit true to size. I love the soft fabric of the ankle stretch panel and the thicker waist band with more room for bigger belts. These breeches dry in a hot second, even after being dosed by the hose.