Brands and business owners: this is the perfect opportunity to put your product and services in front of thousands of eyes.
One of my most treasured holiday traditions is shopping for my Secret Santa each year at work. I know it sounds stupid, but I really love the process. Working for a remote team, it can be difficult to forge strong relationships, so having an excuse to get together (even on a Skype conference) is important. Giving gifts might be the best part of any holiday or special occasion for me – I simply love putting thought into what that person might like.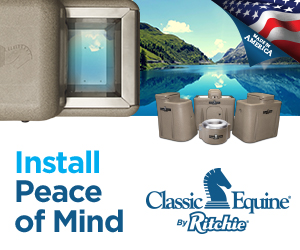 But it can be overwhelming to shop for someone else, particularly for someone with a specific interest such as horses. Sure, it may seem easy: just go crazy on Amazon and just type "horse" into the search bar. But if you know horse people, you know that we tend to turn our noses up at many horse-themed gifts. We know there are better gifts out there – and we want to feature them right here on Heels Down Media. After all, every gift-giver could use some sort of guide. What does this mean for your brand? We'll partner with you to showcase your product to thousands of engaged, eager-to-buy equestrians and their friends or family. Whether it's for the trainer at the barn or it's a way to drop a hint to an adorably clueless spouse (maybe they will finally get it this year), the Heels Down gift guide is the perfect road map to holiday bliss.
So, with that in mind, we've redesigned our perennial reader favorite Holiday Gift Guide for a whole new look in 2018. After all, who are you if you're not evolving? We're opening up our Heels Down Holidays 360 campaign to prospective brand partners who are looking for promotion to eager, engaged holiday shoppers.
If you have a product that would make the literal perfect gift for the rider in the family, you won't want to miss this opportunity to be promoted on all of the Heels Down Media channels with unique and engaged audiences waiting on each one, including:
Heels Down Magazine
Heels Down Happy Hour podcast
Heels Down Brief e-newsletter
Heels Down social media
Brands and business owners: this is the perfect opportunity to put your product in front of thousands of eyes. After all, any rider who you can save from receiving yet another sweatshirt with a horse on it or a horse-themed wall calendar is worth it, am I right?
Spots for the 2018 Heels Down Holidays are booking now. The deadline for booking this campaign is Oct. 31, with the campaign running from Nov. 1 – Dec. 24. To receive the rate card for this campaign, please email sally[at]heelsdownmedia.com.